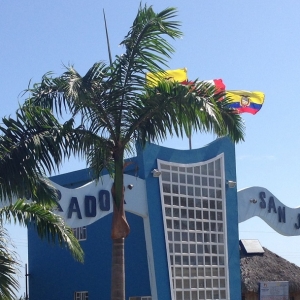 Post Your Community Event
To post your community event or announcement for our community calendar, please contact David at: Webmaster@miradorsanjose.com
Public Bus Schedule

Mirador San Jose – Manta
Mirador San Jose – Puerto Cayo – Puerto Lopez
Click here for the bus schedule
Turismo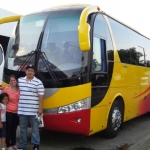 Manglaralto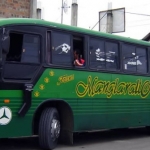 Transportation Services
Airport Information
Pool Hours
Welcome To The Mirador San Jose Community Portal
Mirador San Jose community is destined to grow and prosper. Having a community portal is the next logical step that our community will demand. We hope to provide you with the best information services possible for our residents and property owners. We envision a dynamic and content rich portal for our website. We will continue to add, remove and adapt while focusing on providing our community with the best information possible.
We have much more coming in the Community Portal. Stay tuned folks!
Merci beaucoup,
David Sheeshka
Webmaster, IT/SEOC
Community Announcements
February Only
Bonjour,
Je serai dans la région pour le mois de février et j'aimerais offrir mes services pour enseigner l'espagnol aux résidents du Mirador qui pourraient être intéressés. Pourriez-vous svp mettre mon annonce sur votre site?
Tanné de dire " No hablo español!"… Vous aimeriez apprendre à parler espagnol? Voici votre chance. J'offre des cours privés à domicile, au Mirador San Jose. Je suis disponible seulement pour le mois de février, alors faites vite! Vous pouvez me contacter par courriel: sab_girard@hotmail.com
Au plaisir!
Tired of saying "No hablo español!"… You would like to learn spanish? Here is your opportunity. I offer private spanish classes at your place, in Mirador San Jose. I will only be in the area in febuary. You can contact me at: sab_girard@hotmail.com
Cheers!
---
---
>>Veterinarian coming to Mirador San Jose
---
Dr. Carlos Montero from Portoviejo will be coming to Mirador San Jose to provide his services for your pet. He will be taking appointments but needs to know in advance what is needed for your pet. Such as exams, shots, blood work, de-worming etc. This allows him to prepare for what he needs to bring.
You can phone him directly at 0982232421 or by email: dr.montero_22@hotmail.es. Spanish only por favor.
Yves Rene is setting up a date and time for Dr. Montero to come to MSJ. It will be posted in the community event calendar.
If you wish to reserve your pet. Please contact Elaine Breadner Waldner with your pet details.  Email: shagaroonie@hotmail.com 
Tropical Gardening at Mirador San Jose
A look at growing tropical plants at Mirador San Jose. We are hoping to have a series on tropical gardening if we receive positive feedback on this.
See the entire video series here:

List your event
Do you have a public event you would like to list on our community calendar? Please contact our Webmaster to list your event. webmaster@miradorsanjose.com
Business Directory
Supermirador Marché-Market-Mercado
Asermoecua S.A. Property Management
Asermoecua S.A. Accounting Services
Asermoecua S.A. New Resident Facilitation Services
Kokomo Restaurant & Bar
Teresa & Co Restaurant
Saroco Property Management
Terra Telecom
CanZoooM- Bicycle and Scooter Rental
Ventanas J.B. Alpha Windows
Purequality- Water treatment & softener systems
More details coming soon..
If you would like more information or your business listed, please contact webmaster@miradorsanjose.com.
Private Community Page Access
Bio-digester Announcement
Residents and property owners please login to read the announcement
Town Hall Meeting Summaries Available



Residents and property owners please login to read the Q&A.
---
Mirador San Jose Plant Catalog Now Available
Residents and property owners please login to get your catalog.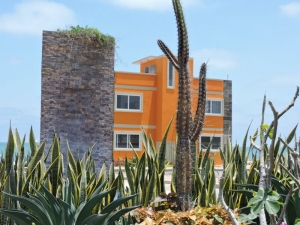 Registration
Are you a property owner or resident? Register to obtain access to the community private pages. Your name will be verified by administration before you receive access. Upon verification, a welcome email will be sent to you with your login link.
---
Latest updates for the week